http://www.forceprotection.net/models/cheetah/
I know I want one
"They that can give up essential liberty to obtain a little temporary safety deserve neither liberty nor safety."
Rest In Peace Ranger
Posts: 1982
Joined: December 6th, 2004, 10:09 pm
Location: Bakalakadaka Street
Pimp my rig.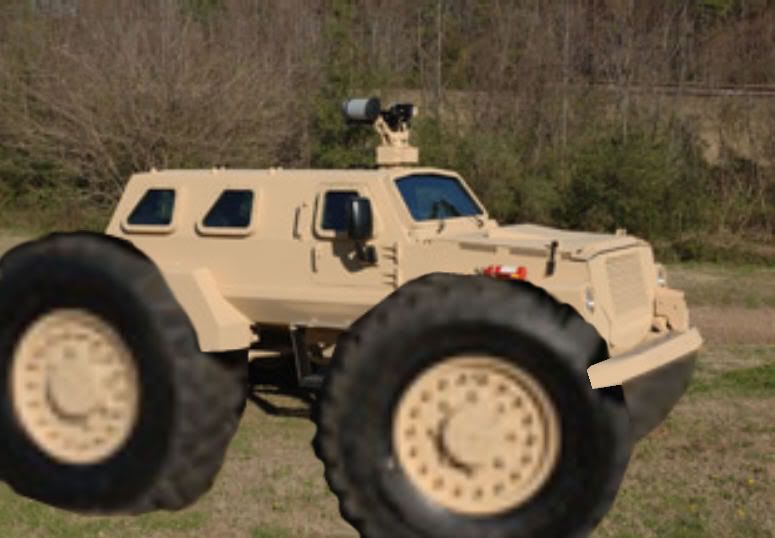 BTW The spec sheet on this thing gives a curb vehicle weight of 16,000 lbs. with a gross vehicle weight of 26,000 lbs. (13 tons). That's 4,000 lbs. heavier than my 33' motor home with a Jeep Wrangler in tow!
L Company Ranger
RVN 70/71
75th RRA Life Member

The world is a dangerous place, not because of those who do evil, but because of those who look on and do nothing. -Albert Einstein